From Mountain Top to Bar Top
When you're in Bozeman, Montana, there's no telling what the weather may bring any given day. But you can count on the goodwill of the people you'll meet here. It's almost like they knew enough to get here as soon as they could. And so did you. Even if you're just visiting, that makes you in on the secret, too.
So you both share a recognition of this special place. Gratitude that runs this deep in a community makes for good vibes.
Maybe you share a smile, or a nod. Stick around and you might become friends.
Welcome to Bozeman.
Jim and Mary Pat Harris, founders
Our Craft Distillery in Downtown Bozeman, MT
Whether you call Bozeman home, or are just passing through, walk the west end of the Downtown sidewalk until you see our sign. Step inside. You haven't been in Bozeman until you've stood before our beautiful bar top. 
An Artisan 300 Gallon Traditional Copper Pot Still has been doing its part, getting ready for your visit. So have the toasted Kelvin barrels, imported from Louisville to our humble distillery for one simple purpose: your refreshment. 
Before you depart, don't forget to ask for a bottle to go. Bring back some of that goodness back home.
If you discovered us because of our famous Huckleberry Vodka, then you're in good company. We never imagined how popular that spirit would become. When we got started in 2014, we knew Huckleberry means Montana. We also loved the flavor of a berry that is harvested in the wild by out-maneuvering the bears. It's that good!
Sourcing this prized flavor, and ensuring its distinctive aroma and consistent quality, has been among our proudest achievements. We are grateful for all we've learned about this wonderful craft, and especially for our teachers along the way. The journey continues as we expand our line of spirits. 
Bozeman Spirits Headquarters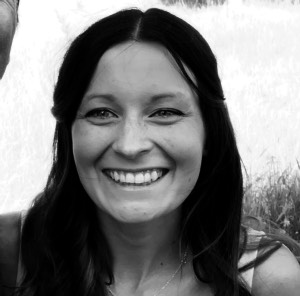 Our story starts with snowmelt water
Montana Made,
Montana Sourced
Just east of the continental divide, our distillery's water  comes from the snows of Mount Blackmore south of town. With the spring snowmelt, it passes down several water falls, then splits into the tumbling Hyalite, Sourdough and Bozeman Creeks. These creeks water the barley that we grow on our own land south of Bozeman.
And they provide for our community's local watershed, which we in turn use for making Vodka, Whiskey and Gin. 
That's what we mean by from Mountain Top to Bar Top!
Enjoy some of the "Purest" Spirits around these parts.
Supporting the people of our community in Montana
We've been part of the Bozeman community since around 1992. We got here as soon as we could, and continue to find ways to contribute.
Our Distillery business provides us the resources to support causes and organizations that align with our values. We support these organizations:
Order Bozeman Spirits Online...
and We'll Ship to Your Door.